Campus Store SDSU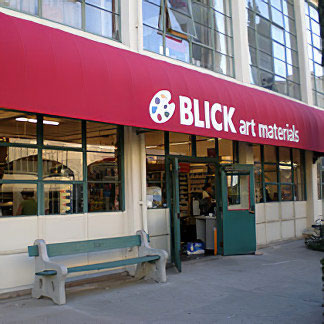 In-Store Shopping
Curbside Pickup
Delivery
Store Hours
Mon:

Closed

Tues:

Closed

Wed:

Closed

Thurs:

Closed

Fri:

Closed

Sat:

Closed

Sun:

Closed
Loading...
STORE CLOSED FOR REMAINDER OF SPRING SEMESTER AND THROUGH SUMMER BREAK
Our store will be closed for the remainder of Spring Semester due to the ongoing Covid-19 situation. We will be closed as usual for summer break. Please continue to check this store page and our Instagram @blicksdsu for store hour and operation updates for Fall Semester and feel free to continue to shop our India St. location in Little Italy.
Blick Art Materials is located on the north side of campus, next to the University Art Gallery in Art Building South, Room #477. To view a map of the SDSU campus, including parking locations, copy and paste this link: https://sunspot.sdsu.edu/map/sdsu_map.pdf
Visit the SDSU BLICK store and shop an assortment of art supplies. Our campus store has the essentials that student artists and educators need – and it's all available close by!

We proudly work with San Diego State University, local artists, students, and arts organizations, and support a variety of community events right here in San Diego, CA. It's easy to feel like you're a part of BLICK when you come into our art supply store. We're friendly, welcoming, and most of all, our knowledgeable staff is ready to assist you.

We look forward to helping you today!

Note: Prices and selection may vary between DickBlick.com and our retail stores. All prices are subject to change without notice. All locations are owned and operated by BLICK Art Materials, family-owned and serving artists since 1911.