Seattle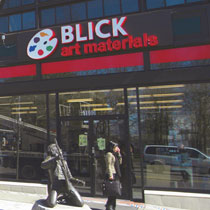 Store Hours
Mon:

9:00AM - 8:00PM

Tues:

9:00AM - 8:00PM

Wed:

9:00AM - 8:00PM

Thurs:

9:00AM - 8:00PM

Fri:

9:00AM - 8:00PM

Sat:

9:00AM - 8:00PM

Sun:

11:00AM - 7:00PM
Loading...
Public Transportation: Pine & Broadway: 10, 11, 49 Buses First Hill Street Car (stops on Broadway at Pine)

We validate your first hour of parking with any $10 minimum purchase. Parking is located on Nagle Place, just around the corner from our store.
Note:
Prices and selection may vary between the internet and our retail stores and all prices are subject to change without notice.
All of our locations are company owned and operated.