CLOSED - Campus Store PAFA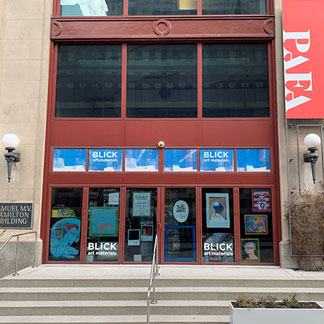 In-Store Shopping
Curbside Pickup
Delivery
Store Hours
Mon:

Closed

Tues:

Closed

Wed:

Closed

Thurs:

Closed

Fri:

Closed

Sat:

Closed

Sun:

Closed
Loading...
Closed - Please Shop Our Chestnut St. Location
Our PAFA store has closed but this is not goodbye! We invite you to shop our Chesnut St. location (IG: @blick_philadelphia) at 1330 Chestnut Street, where you'll see the same friendly associates ready to provide you with the best customer service! Don't forget to follow our national Instagram account @blickartmaterials and shop online at DickBlick.com for superior selection, quick shipping, project ideas, and more!
Note: All locations are company owned and operated. Prices and selection may vary between Blick's website and retail stores. All prices are subject to change without notice.