return to

rhodeisland map
Blick in Providence, RI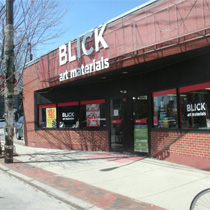 Address:
200 Wickenden Street
Providence, RI 02903

Store Hours:
Mo-Fr: 9-8
Sa: 9-6
Su: 9-5
Upcoming Events
Where's Waldo Search!
Date: 7/3/2014 - 7/30/2014
Location: In Store
Waldo, the iconic chidren's book character, has just turned 25 years old! Utrecht-Providence, Brown University and other local businesses are teaming up this July to bring you an exciting Where's Waldo scavenger search around Providence. Stop by our store on Wickenden St through 7/30 and search for Waldo! Everyone on the lookout will receive a coupon good in our store!
Note:
Prices and selection may vary between the internet and our retail stores, and all prices are subject to change without notice.
All of our locations are company owned and operated.