return to

illinois map
Blick in Lincoln Park, IL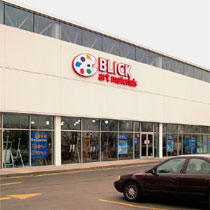 Address:
1574 N Kingsbury Street
Chicago, IL 60642

Phone: (312) 573-0110
Fax: (312) 573-1017
Store Hours:
Mo-Fr: 9-9
Sa: 10-7
Su: 11-6
Free parking is located directly in front of the store.

Upcoming Events
(There are no events scheduled at this time)
Note:
Prices and selection may vary between the internet and our retail stores, and all prices are subject to change without notice.
All of our locations are company owned and operated.