return to

georgia map
Blick in Roswell, GA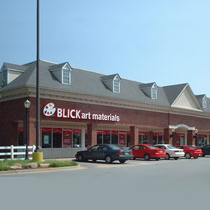 Address:
1165 Woodstock Road
Suite 830
Roswell, GA 30075

Store Hours:
Mo-Sa: 9-8
Su: 12-5
We are located inside Roswell Corners, behind the Chick-fil-A.
Upcoming Events
(There are no events scheduled at this time)
Note:
Prices and selection may vary between the internet and our retail stores, and all prices are subject to change without notice.
All of our locations are company owned and operated.