return to

connecticut map
Blick in Plainville, CT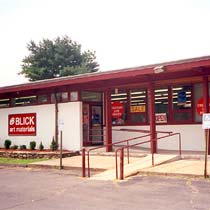 Address:
341 Cooke Street
Plainville, CT 06062

Phone: (860) 747-5551
Fax: (860) 793-2899
Store Hours:
Mo-Fr: 9-7
Sa: 9-6
Su: 11-5
Upcoming Events
Southington Arts and Crafts Association Art Show
Date: 4/5/2014 - 4/27/2014
Location: Gallery 53, Meriden, CT
Starting SATURDAY 4/5, visit The Southington Arts and Crafts Association's 23rd Annual Juried Art Show at Gallery 53 in Meriden, CT.
On SATURDAY 4/12 be sure stop by for the opening reception from 1-3pm to show your support and see what local artists are creating! The show will be running until 4/27.
Note:
Prices and selection may vary between the internet and our retail stores, and all prices are subject to change without notice.
All of our locations are company owned and operated.