return to

california map
Blick in Berkeley 811 University, CA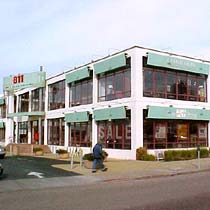 Address:
811 University Avenue
Corner of University & 6th
Berkeley, CA 94710

Phone: (510) 486-2600
Fax: (510) 486-2610
Store Hours:
Mo-Sa: 9-8
Su: 11-6
Free parking is located in the lot directly in front of the store.
Our nearest subway station is the North Berkeley BART Station located at 1750 Sacramento Street.
Our nearest bus stop(s) are 51B, and 52.
To learn about upcoming in-store events, please visit your local store and follow us on Facebook!
Note:
Prices and selection may vary between the internet and our retail stores, and all prices are subject to change without notice.
All of our locations are company owned and operated.