Blick's Commitment to Being Green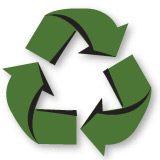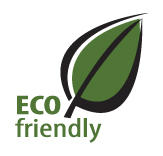 Blick has a long-standing commitment to Being Green.
One way we put this into practice is by offering a varied assortment of art materials that are considered environmentally friendly, either because of the way they're formulated, manufactured, or packaged.
Another example is our distribution center in Galesburg, Illinois. In 2001, with energy prices near record lows, Blick revamped this facility to make it as energy-efficient as possible. Experienced heating and ventilation contractors thought we were crazy to spend the money, pointing out that the payback would take years, even if the unproven technology we were using worked.
Today, this distribution center uses only 10 percent of the energy normally required to heat and cool a structure of its size. This helps keep our costs low so we can pass the savings on to you - and we're helping our planet!
An online list of some of the eco-friendly and recycled products we carry can be found here. We also tag these products with bright green "ECO-friendly" and "RECYCLED" icons in our catalogs and throughout our website to make it easier for you to find them.
Thank you for your interest in Being Green. You have our promise that we will continue to source products that are kinder to artists and the environment, and offer them to you at the best prices - online, in our catalogs, and in our stores.
Green Links