Teacher News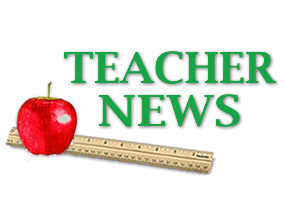 Teacher News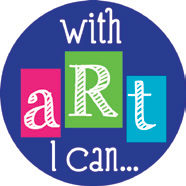 "With Art I Can..." Mixed Media Contest Awards Announced
Congratulations and many thanks to all participants in this art advocacy celebration. Click here to view a gallery presenting all 2015 Gold and Silver Awards.
Congratulations to Blick's 2015 NAEA Convention Grant Recipients
Blick congratulates Joan Hebeisen from Mora High School in Mora, Minnesota, and Sidney Allen from Wendell Phillips Elementary School #63 in Indianapolis, Indiana.
The grant recipients were drawn from more than 2,000 entries submitted at the Blick Art Materials booth at state art education association conferences in the fall of 2014. Joan Hebeisen and Sidney Allen will each receive:
Registration to the National Art Education Association Conference on March 26–29, 2015, in New Orleans, Louisiana
Up to four nights of lodging
Travel expenses and daily expenses
The estimated total value for each grant is $2,000.
A drawing will be held to award similar grants to attend the 2016 NAEA Convention in Chicago, Illinois, from entries that will be received in October and November of 2015.
Spring 2015 Lesson Plan Brochure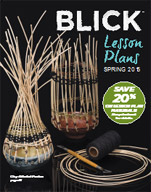 Check out 14 brand new Blick lesson plans for K-12 education — you'll find something for all ages, skill levels, and budgets. Request a free copy by emailing info@dickblick.com. Type "Fall 2015 Lesson Plan Brochure Request" in the subject line, and be sure to provide your name and complete mailing address in the body of the message. Or, to download free PDFs of the lesson plans, click here.
Blick offers 'Future Orders' option for educators and schools

A great way to get the supplies you need, when you need them!
A new program from Blick is making life easier for educators and schools. "Future Orders" is an ordering and payment option that encourages educators to order the supplies they need for the fall semester before the school year ends in the spring. Just imagine — no scrambling at the beginning of the school year to make sure you have all the supplies you need!
Blick's Future Orders program offers two primary advantages:
Product availability is much better when you order in advance.
Because no payment is due until your order ships, your future payment obligations align with the upcoming school year.
Here's how future ordering works:
Put together your fall supply list before the end of the current school year.
Include the date you'd like your order to ship — this is your "future ship date." If ordering online, select I would like this order to be billed and shipped to me at a future date at the Shipping & Delivery screen.
Blick will pack and hold your order until that date — helping you beat the Back to School rush!
You won't receive an invoice until your order ships.
To order, choose the method that's easiest for you:
Shop online at DickBlick.com
Fax your order to 800-621-8293.
Email your order to orders@DickBlick.com.
Call us at 800-447-8192. We're ready to take your order 24 hours a day, seven days a week.