Teacher News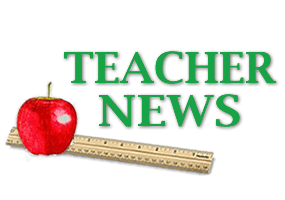 Teacher News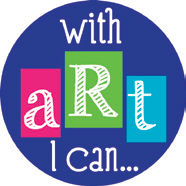 Call for Entries in the National Art Advocacy
"With Art I Can..." Mixed Media Contest
Sponsored by Blick Art Materials in partnership with Artsonia.
This new contest invites students in grades K-12 to express their experiences and imagine what they can accomplish through art.
For more information, click here.
Blick is a Platinum Sponsor of the 2015 NAEA Convention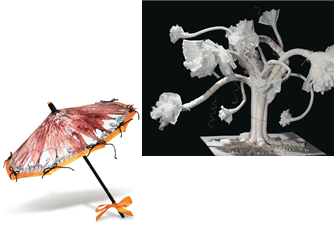 Blick Art Materials is pleased to once again be a Platinum Sponsor of the 2015 NAEA Convention on March 26-29, 2015, in New Orleans, Louisiana. We welcome attendees to visit our large exhibit space at the Ernest N. Morial Convention Center to receive a free gift and create exciting hands-on projects.
Visitors to the Blick exhibit will receive a Blick Organizer Tote as a welcome gift, plus a free brochure explaining how to successfully complete the 14 new, original lesson plans that will be on display.
While in the booth, visitors will have the opportunity to try two of Blick's new lesson plans. They can make a Spirit Tree sculpture with paper coil, then join the parade with a Second Line Parasol — a New Orleans tradition! Can't make it to the convention? Find instructions to make these two projects and many more here.
As a Platinum Sponsor, Blick is proud to continue its support of NAEA beyond the convention and also to support state art education organizations by attending conferences, advertising in organization publications, and providing door prizes, product samples, and workshops.
Congratulations to Blick's 2015 NAEA Convention Grant Recipients
Blick congratulates Joan Hebeisen from Mora High School in Mora, Minnesota, and Sidney Allen from Wendell Phillips Elementary School #63 in Indianapolis, Indiana.
The grant recipients were drawn from more than 2,000 entries submitted at the Blick Art Materials booth at state art education association conferences in the fall of 2014. Joan Hebeisen and Sidney Allen will each receive:
Registration to the National Art Education Association Conference on March 26–29, 2015, in New Orleans, Louisiana
Up to four nights of lodging
Travel expenses and daily expenses
The estimated total value for each grant is $2,000.
A drawing will be held to award similar grants to attend the 2016 NAEA Convention in Chicago, Illinois, from entries that will be received in October and November of 2015.
New Lesson Plan Videos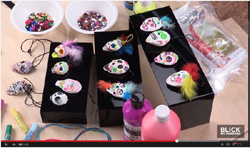 If you'd rather watch a live demonstration of a lesson plan, Blick provides short videos to show you how each project is done. We have 18 brand new lesson plan videos for you to view. To get started, just click here.
Fall 2014 Lesson Plan Brochure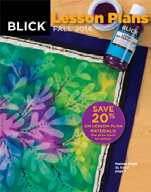 Check out 14 brand new Blick lesson plans for K-12 education — you'll find something for all ages, skill levels, and budgets. Request a free copy by emailing info@dickblick.com. Type "Fall 2014 Lesson Plan Brochure Request" in the subject line, and be sure to provide your name and complete mailing address in the body of the message. Or, to download free PDFs of the lesson plans, click here.
Winner announced in the Clear Carve Print Contest!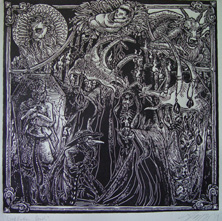 Congratulations to JD Donnelly, the winner of the Blick Masterpress Etch Model II Printing Press and Bench!
The Council for Art Education announces 2014 Youth Art Month Award Winners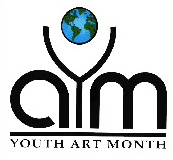 The Council for Art Education (CAFE) is pleased to announce the recipients of the 2014 Youth Art Month Awards. Based on submissions from participating states, the CAFE Board of Directors voted to recognize the following Youth Art Month Program in their states:
Claire Flanagan Memorial (Grand) Award — New Jersey: Patricia Branche and Teri Trumpbour
Award of Excellence — New Mexico: Joe Baca, Vicki Breen, and Sherri Smith
Award of Merit:
Georgia: Katie Harrison and Whitney Riker
Texas: Chris Cooper
Wisconsin: Sarah Klein and Tasha Newton
Illinois: Judy Krueger
Louisiana: Jennifer Johnson Keith, Carolee Brophy Miller, Kelly Williams-Morantine
New York: Julia Lang-Shapiro, Donnalyn Schuster
Virginia: Jessica Beach
Each state submitted documentation of its Youth Art Month Program across a variety of key categories, which was evaluated based on predetermined criteria.
Awards will be presented at the 2015 National Art Education Association (NAEA) Convention, which takes place March 26 - 28, 2015, in New Orleans, Louisiana.
The award ceremony for the 2014/2015 Youth Art Month Flag Design Contest will also take place at NAEA in New Orleans in the Youth Art Month Museum. Over the next six months, students across the United States will participate in the national contest based on the theme "Art Builds Bridges." Participating states will then select one design that best represents their state and the creative spirit of Youth Art Month.
Youth Art Month is an annual observance held every March to emphasize the value of art education for all youth and to encourage support for quality school art programs. Through the annual celebration of Youth Art Month, CAFE provides a forum for acknowledging the imagination, innovation, and creative skills that a visual arts experience can nurture. Across the country, students, teachers and communities direct attention to the value of a visual arts education that develops divergent and critical thinking, multicultural awareness, and technical, communication, and expressive skills.
To participate in Youth Art Month activities, contact your state chairperson, state art education association, or CAFE. The Council for Art Education is a non-profit 501(c)(3) organization created in 1984 through The Art & Creative Materials Institute, Inc. (ACMI). ACMI seeks to promote safety in art and creative products through its certification program, and is also a sponsor of the national Youth Art Month Program. For more information, contact Jeff Sandoe, jsandoe@amaco.com.
Blick offers 'Future Orders' option for educators and schools

A great way to get the supplies you need, when you need them!
A new program from Blick is making life easier for educators and schools. "Future Orders" is an ordering and payment option that encourages educators to order the supplies they need for the fall semester before the school year ends in the spring. Just imagine — no scrambling at the beginning of the school year to make sure you have all the supplies you need!
Blick's Future Orders program offers two primary advantages:
Product availability is much better when you order in advance.
Because no payment is due until your order ships, your future payment obligations align with the upcoming school year.
Here's how future ordering works:
Put together your fall supply list before the end of the current school year.
Include the date you'd like your order to ship — this is your "future ship date." If ordering online, select I would like this order to be billed and shipped to me at a future date at the Shipping & Delivery screen.
Blick will pack and hold your order until that date — helping you beat the Back to School rush!
You won't receive an invoice until your order ships.
To order, choose the method that's easiest for you:
Shop online at DickBlick.com
Fax your order to 800-621-8293.
Email your order to orders@DickBlick.com.
Call us at 800-447-8192. We're ready to take your order 24 hours a day, seven days a week.
Blick prepares for Art Education Conferences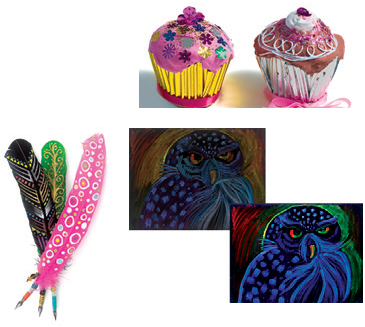 Every year, Blick supports state art education associations in a variety of ways. This year, visitors to the Blick booth at selected fall conferences will receive a free canvas tote bag and our new lesson plan brochure. Hands-on demonstrations and free workshops will also be available. If attending an art education conference this fall, please stop by to Make a Fake Cake — a "visual delight" created with new Pebeo Tactilcolor 3D Bubble Paint.
Check the schedule for Blick-sponsored workshops you won't want to miss!
Make a Black Velvet Mystery Painting on black rayon velour using oil pastels and UVFX - a special poster paint that comes to life under a black light.
Also, make a Creative Quill Pen - a hybrid quill and dip pen that's a work of art in itself. Imagine the stories, poems, and sketches it can create!
We look forward to seeing you there!
Blick Congratulates 2014 Scholastic Art & Writing Medalists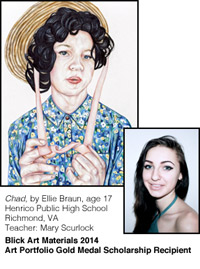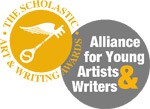 As a Presenting Sponsor of the Scholastic Art & Writing Awards, Blick Art Materials congratulates the program's 2014 award winners. Blick is proud to continue its support of the country's oldest and most prestigious award and recognition program for creative teenagers, which includes:
Contributing gift coupons to affiliates who administer art exhibitions and ceremonies at the local level, and to the teachers of national Gold Medal and Silver Medal winners in the art category.
Helping fund scholarships for Scholastic Art Portfolio Gold Medal recipients.
Sponsoring the national touring exhibition.
The Alliance for Young Artists & Writers presents more than $250,000 annually in awards and scholarships to top winners of the Scholastic Art & Writing Awards and their teachers.
Students who win at the regional level have their work showcased in more than 70 art exhibitions in museums and galleries across the country. Approximately 300 works of art and writing created by the National Award winners will be included in the ART.WRITE.NOW NYC national exhibition in New York City in June 2014.
For a list of the 2014 National Scholastic Art & Writing Award Winners, and to learn more about the Alliance for Young Artist & Writers visit http://www.artandwriting.org