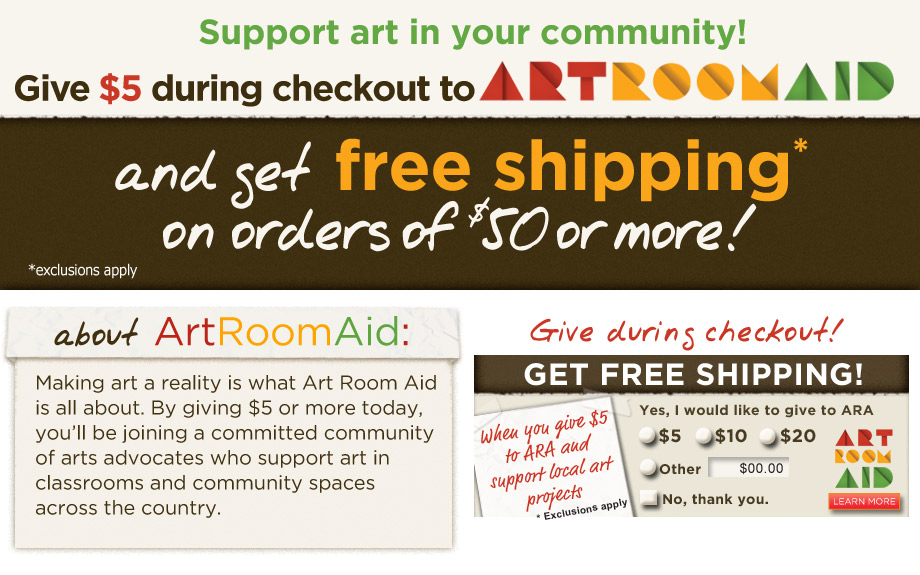 *Exclusions
Qualification for Discounts and Free Shipping
Gift cards, tax, and shipping and handling costs do not count toward qualification for discounts or free shipping.
Factory-direct items () do not count toward qualification for discounts.
Qualification for free shipping is determined by the order merchandise total after any discount is applied.
Discount Exclusions
Discounts do not apply to gift cards or BLICK every day sale items (); however these items can count toward qualification for the discount.
Discounts do not apply to bulk discount prices () or other quantity break prices; however, if applying a discount to the original price of the item results in a lower price than the bulk discount price, we will charge you that lower price.
Free Shipping Exclusions
Free Shipping does not apply to items delivered by truck () or orders to be shipped outside the contiguous 48 states.
Additional handling charges may apply to factory direct () and oversized () items, and to items marked as exceptions ().
For complete details related to our shipping policies, please review the shipping information included in our customer service section.