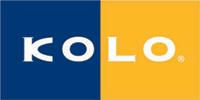 Kolo has a strong passion for photography and the presentation of photography via books. Big books or small, the power of prints and the books that hold them is what consumes Kolo.
Photographers, artists, and other creative professionals were the first to discover Kolo. Around the world, they use Kolo archival books as simple tools — tools that allow their photos and art to be captured and shared. The power of print, alive and well in a digital era!
Kolo's collection of classic albums and archival boxes is, first and foremost, a system — and one that is oh, so much greater than the sum of its parts. Every Kolo product plays well with others, sharing a complementary color palette, form, and function. Together, they become a collection to be treasured more and more with the passage of time.
Behind every life, there's a great story. What's your story?